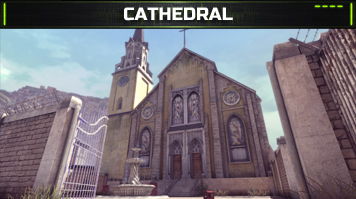 Cathedral is a solo deathmatch(free-for-all) map in Soldier Front 2. After CBT, it was also added as a Escape Map.
Description
Edit
Up to 16 players fight independently to earn more points than everyone else or reach a target point total first.
Victory conditions
Edit
500/1000/1500 points or the most points after 10 minutes.
-